How Community AI helps Coventry City Council answer more calls instantly 24/7 while spending less money
Overwhelmed by a high volume of calls from customers, Coventry City Council wanted to use AI, knowing it would speed up the call handling process.
With no expertise in AI, it seemed a daunting and expensive thing to do. Until they discovered Community AI – cost-effective AI assistants for local government powered by our conversational AI platform.
Coventry City Council can now develop its own AI assistant but also be part of a network of other local councils who share the cost of developing AI for the public sector, moving forward faster – together.
Discover how Community AI helps Coventry City Council tackle the most common queries instantly
"Community AI helps us capture vital intelligence to improve the services that really matter to our customers. For example, data demonstrating that parking is the most popular topic right now, helps us make the relevant changes and allocate resources more effectively."
COVENTRY CITY COUNCIL CUSTOMER SERVICES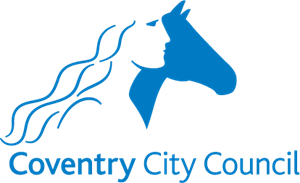 Book a demo
Want to see how our platform works? We'd love to show you!
"*" indicates required fields