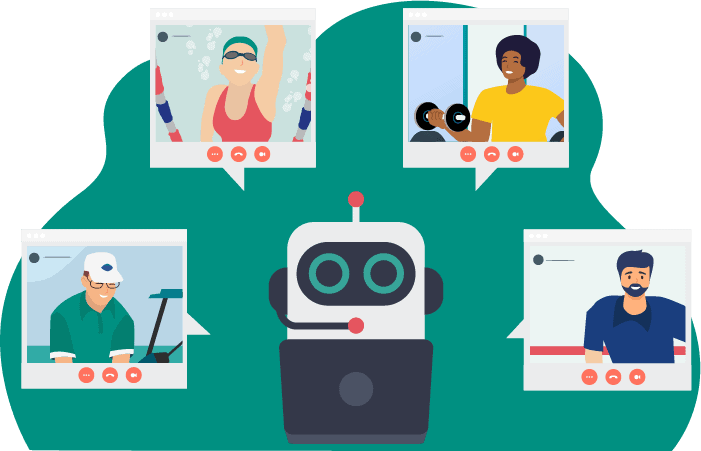 If juggling life and work feels like a lot right now, you're not alone. The World Health Organization reports a 13% rise in mental health concerns over the last decade and the Office for National Statistics says depression in adults doubled during the pandemic. It's clear people need to find time to care for themselves, physically and emotionally, and the leisure industry plays a key role in that.
You can't sneak more hours into someone's day, but you can help your employees and your customers make the most of the time they have using conversational AI. Because no customer wants to waste time sitting on the phone waiting to find out if the gym is open, if you run a class they want or have facilities they need. Or burn down their energy looking for information on your website, struggling to find answers because there's so much to search through.
Our advanced conversational AI platform can give your customers instant answers to their questions, even when you're running multiple activities across lots of different venues in many different locations. And when your AI assistant is picking up the routine questions, your team has more time to work on tasks that are more rewarding for them or more profitable for your business.