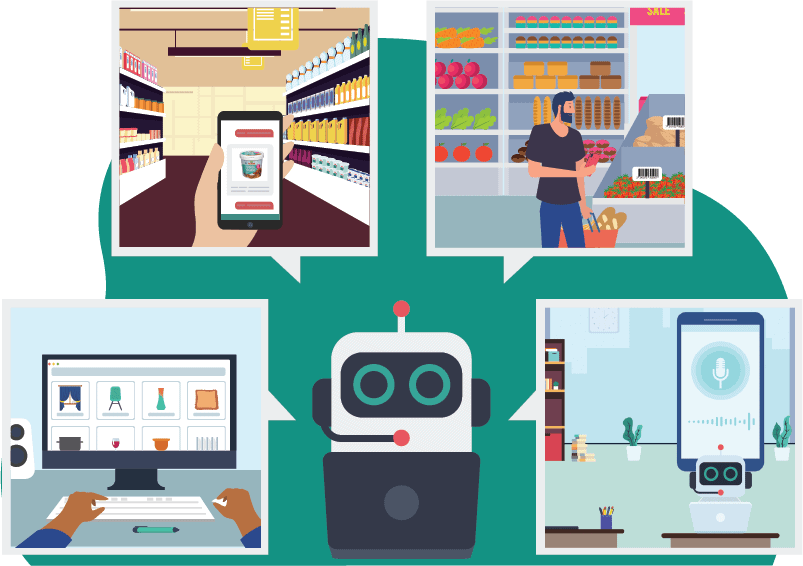 The way your customers' shop has changed forever. First, there's the drive to go digital, or for digital-only retailers, the aspiration to reconcile online buying with the way shopping has always been done ― every retailer trying to find a golden aisle that runs between tradition and modernity. Then came the pandemic. And you're still feeling the strain of millions of shoppers being unleashed into an online world where they've never ventured before or where their needs have changed entirely. Every member of your team is under pressure to react quickly.
Global consultancy firm A&M pushes the message home for retailers everywhere: "gaining trust has never been more important". With the impact of Covid-19, they found that during the pandemic more than four in ten people across Europe bought something online for the first time. And as surviving retailers recover their strength and make plans for an increasingly digitalised future, A&M warns that if you leave it too long, you risk people finding an alternative. That's where our advanced conversational AI platform can help you. With our platform, you can speak often and exclusively with every customer, whether they're new buyers or loyal followers, to get to know them, find out what they want and need from you as a retailer, then keep in close contact 24/7.
The thing with conversational AI is that it can hang on any peg of your business plan. If your biggest challenge is to reduce the number of calls you get about deliveries or certain products, or you're missing the opportunity to upsell or cross-sell, you can start by using an AI assistant to handle that to give your staff more time to tackle everything else later on. Because there are no limits to the number or type of conversations you can have with your customers using AI, online, in-store, or both. Your AI assistant is with them where they are ― any time, every place, and always available.
Being more conversational with your customers lifts the shutters on loyalty. With our AI platform, you hear first-hand from your customers what their expectations are of retailers in a pandemic-weary world, which makes you more likely to be able to meet those expectations and earn their trust.