Retailers: AI is on your list of essential items and it's now or never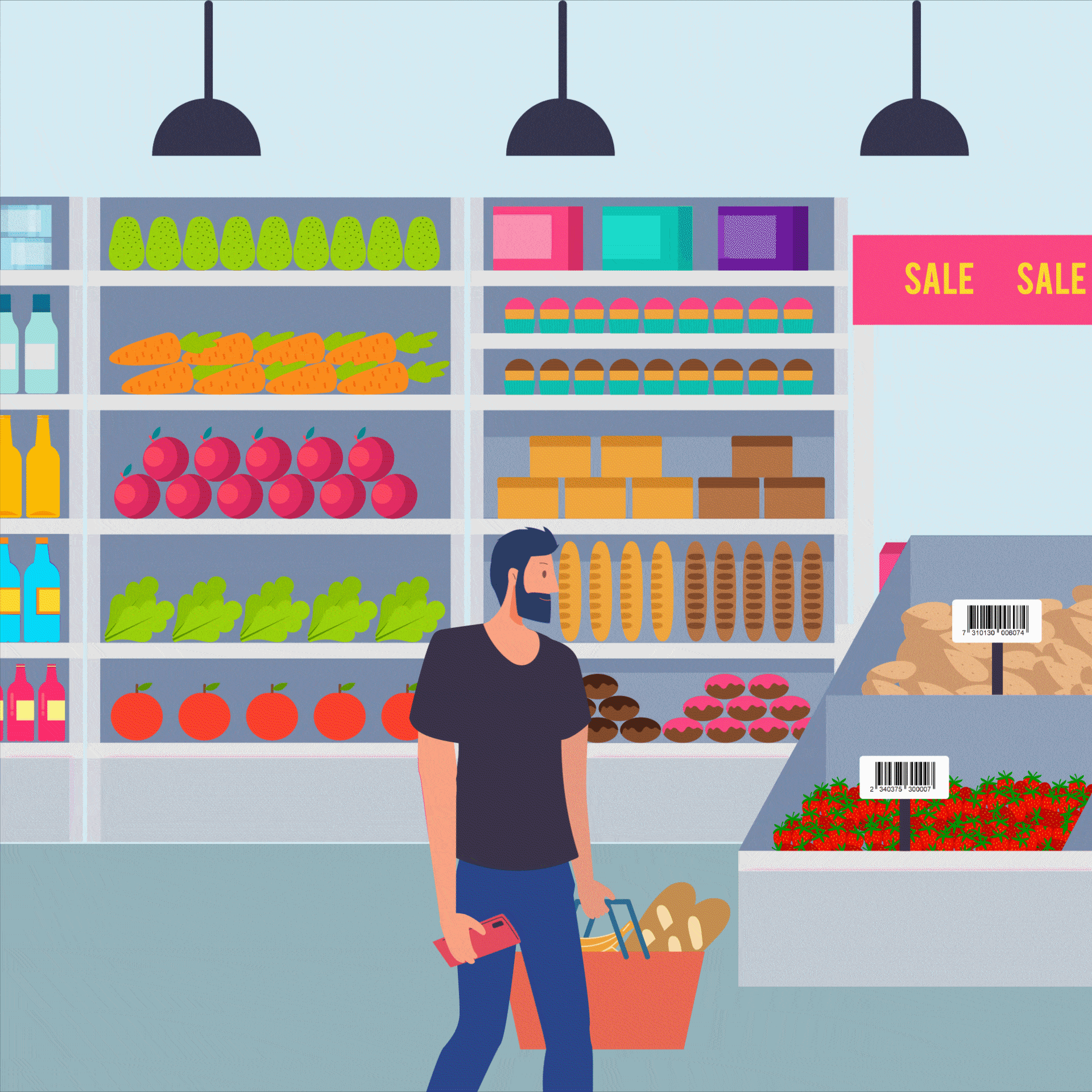 Shopping isn't what it used to be. As a retailer, you have to be everywhere and all things to all customers ― it's a lot. Traditional customer service can't tackle even a fraction of that demand, but with the help of artificial intelligence, you can cut back on processes that zap the energy of your team and deplete resources, work faster on routine tasks with zero errors, and make it more fun for everyone while you're at it. In the same way your customer wants to see a fully stocked store with a hearty range of items to choose from, even if they'll only buy the tiniest fraction of it, you want to know you could be available to every customer in any way they want you to be, without having to develop a thousand different apps and pieces of software to do it.
EBI.AI can help.
When we think about what a lot of shoppers want from retailers now, it's daunting:
To be able to shop at a time and place that's convenient to them, always
Wanting to see and feel a range of goods so that finding what they want is a pain-free process, but with easy home delivery and free returns included in the deal
To feel like you know them personally enough to always offer what they need, when they need it, but to simultaneously have that familiarity with multiple retailers online and offline
And a hope that you'll make it easier for them to support the causes they care about, like the environment or reducing waste, while people everywhere grapple with a busier, more connected lifestyle in our always-on digital age
You already know there are many ways to respond to this kind of pressure, but no one way wins:
💻  There's only so much you can show on your website, and even if that's a high volume of products or information, you have to bank on people being able to navigate their way to it.
📱  Apps are flexible and fun, but as a pocket-sized piece of tech there's only so much they can do, plus there's a limit to how many apps a person wants on their phone or to use regularly.
🛒  In-store kiosks and displays are still relevant, even after Covid-19 with one in ten Europeans shopping online for the first time, but through force or choice, customers demand to see online options that complement bricks and mortar.
💬  And let's not forget the back-end of your store. The part your customers don't see but know if it's working well or not, judging by how quickly you respond to their messages and if you send them the right information. Or if your message is always the same across every channel of communication.
The beauty of AI is that it's a glue that can hold all of these things together ― effortlessly in one place. Anywhere you sell your products and at every point where you chat with your customer.
Conversational AI is your virtual pop-up anywhere store
I'll take a stab in the dark and guess you've had one of those conversations that starts off as one thing and moves on to become something else entirely. Because you never know how well you'll click with someone until you start talking. You never know what's on someone else's mind. Or where a conversation will take you. That's no different when you're speaking with your customers ― any member of your customer support team will tell you that.
It's the reason why AI quickly becomes vital for the retailers we work with, because your customer can start a conversation about anything they want to speak with you about as an individual, and yet you can chat to tens of thousands of people all at once.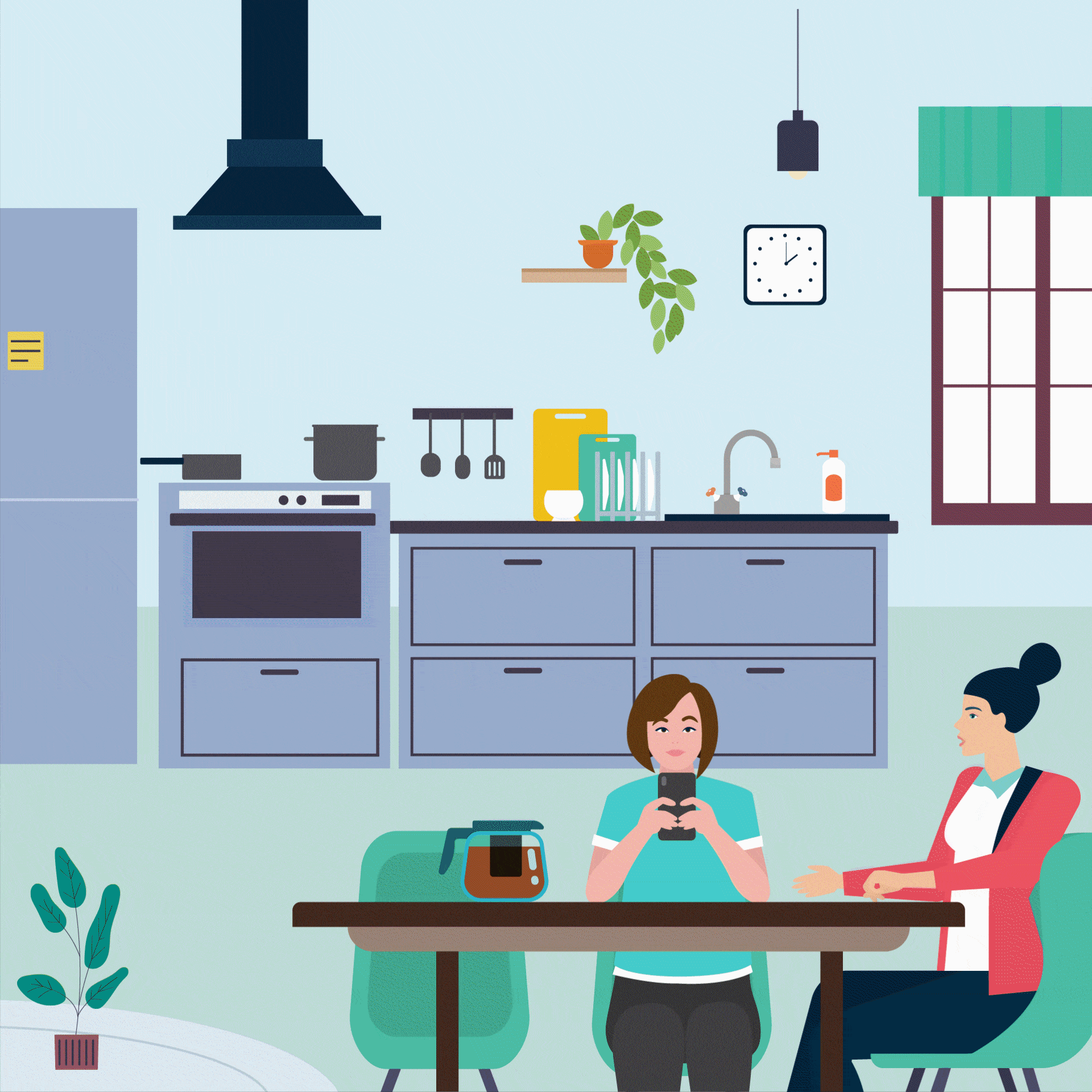 That's how Coop, a leading grocery chain in Sweden, has been able to achieve incredible results in their ambition to "build a level of customer experience unparalleled in the Swedish retail marketplace". Using our advanced conversational AI platform to be in all places all at once.
You can too ― here, there, or anywhere in the world.
Coop Sweden's AI assistant, Cooper, powered by EBI.AI, now answers almost 91% of the regular queries they get from their customers. Cooper lives on their website, is linked up to their Scan & Pay shopping app, and is connected to Plant Jammer who use technology to help hungry customers find recipes fast. Cooper is everywhere, all of the time, helping Coop's 3.7 million members 24/7 with the things they personally confirm are the most urgent, important, or enjoyable:
Quickly finding foods and recipes that suit their diet or avoids their allergies
Knowing when stores are quiet so they can socially distance when they visit
Easily find information about every Coop product so they can be savvy about shopping sustainably
Opting-in for digital receipts so they can save paper or track what they're spending the most on so they can save money
All of this is possible, but the important point is that Coop is using EBI.AI to serve their customers with ultra-specific intention and precise targeting.
Because their customers are not your customers.
The Coop brand is distinct from your brand.
And there's an infinite number of ways you can use our advanced AI platform to fly the flag for your business, whatever it is, that depends on what your customers want and need from you as a 2020s retailer.
For inspiration, read the Coop Sweden case study
[smartslider3 slider=6]
Retailers have been hit hard but AI can help with recovery
As you read this, it's likely we still don't know the full effect that Covid-19 has had on the retail sector but A&M consultants have gone some way to finding out.
The global consultancy firm, which has been advising about performance and problem solving to some of the best-known businesses in the world since 1983, reports that it is now critical for retailers to "merge physical and digital realms" to create more value for their stores. As retailers adapt, they say "there is likely to be accelerated adoption of communication platform partners which integrate, facilitate and scale communications with customers across email, text, voice, social media and video channels". So when we talk about shopping in the 2020s, we know that making apt use of new technology is non-negotiable.
And there's absolutely no time to waste.
As retailers recover from losing billions of pounds in lost sales from store closures during multiple lockdowns, A&M's warning is an unfortunate reminder of how urgent it is for retail brands to find their way to recovery ― fast, but with plans in place that are relevant to the times.
"If businesses hibernate for too long, the opportunity to grasp new markets, retain loyal customers and win new ones will quickly pass, as consumers seek alternatives that meet their new expectations".
A&M, February 2021
Introducing new technology to your store at such a crucial time doesn't have to be overwhelming if you use EBI.AI. An AI assistant will help you relieve the immediate pressures of increased contact from shoppers as more people buy online, shop online for the first time with little understanding of how it works, and express novel demands to suit an altered daily existence following on from the pandemic.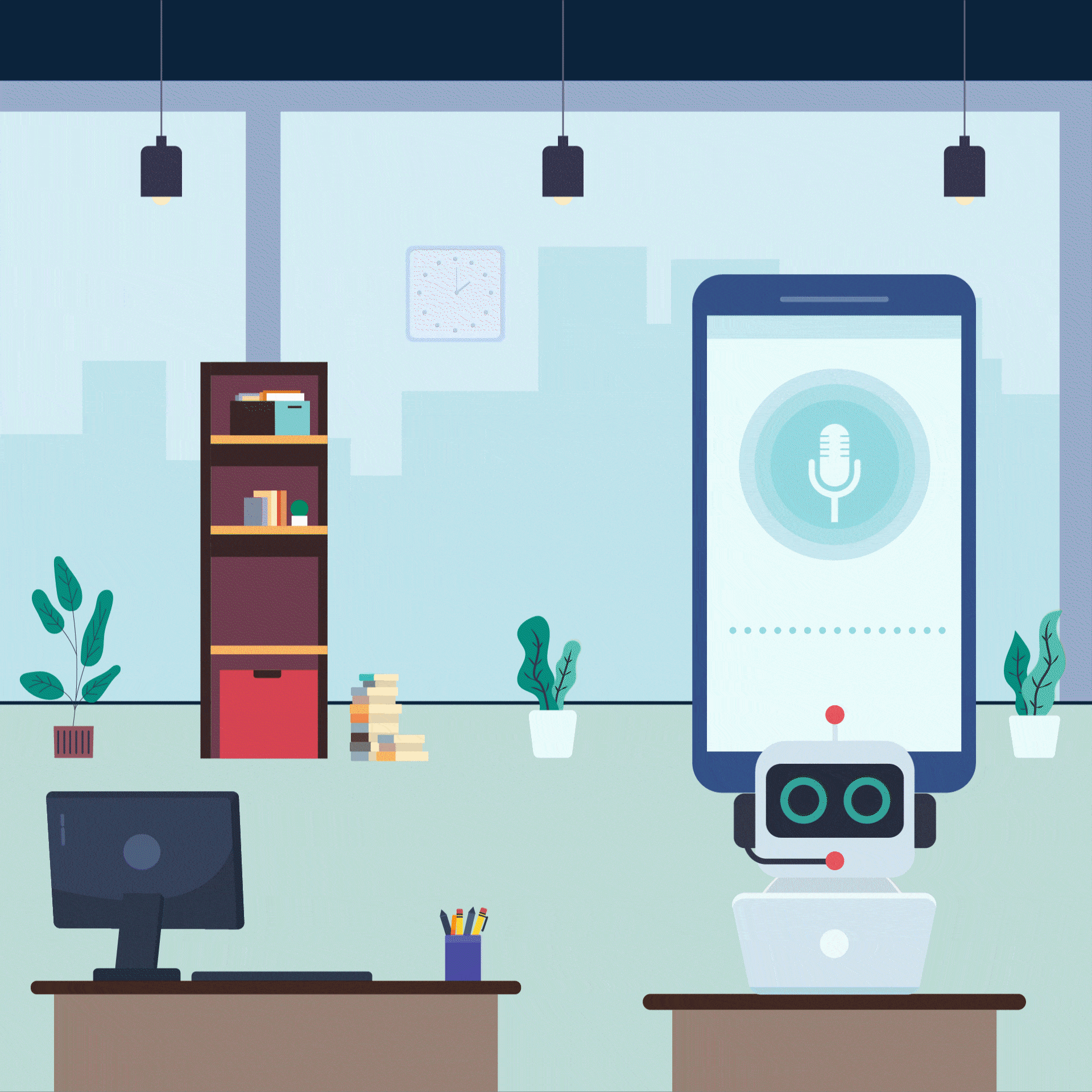 It takes just 4-6 weeks to get an AI assistant live on your website, phone lines, social media channels, app or other smart devices to start handling your routine calls, emails or messages. And once your immediate difficulties are feeling more manageable, you'll have more time to figure out ways you can improve the shopping experience for your customers to increase loyalty to your brand.
There's a limitless number of uses for an AI assistant, but we manage all of the technology for you and work at your pace…
Because you know where your competitors are most likely to get ahead of you.
You know better than anyone what matters the most to your customers, whether they're visiting you for the first time or have been shopping with you for years. You can use an AI assistant to give them more of what they want, so they keep coming back ― for life. To you, not your rival.
EBI.AI can help your store thrive in a recovering marketplace
With so much information out there about technology and when every decision feels so urgent, it wouldn't be a surprise if you find the route to making progress overwhelming ― you're not alone.
The McKinsey Global Survey of executives from 2020 shows organisations have taken a "quantum leap" in digital adoption. They say, in 2017 "nearly half of executives ranked cost savings as one of the most important priorities for their digital strategies. Now, only 10 percent view technology in the same way; in fact, more than half say they are investing in technology for competitive advantage or refocusing their entire business around digital technologies".
The report highlights that for organisations in all sectors, "the share of digital or digitally enabled products in their portfolios has accelerated by a shocking seven years".
People of all ages, who may not be digitally native as young people are, have quickly become digitally domesticated. But they have different challenges to your established regulars. The conversations you have with shoppers are different now. So your customer support staff and your management teams are changing the way they work too. Just like you. And us. And everyone else.
You know doing nothing isn't an option for retailers today
In this new place we find ourselves in, technology can replace tasks that are carried out by humans, but it can't replace human empathy. AI doesn't know how it feels to shop for jeans after you've comfort-eaten your way through lockdown. Or how frustrating it is that your brain has become so foggy you can't remember the password you've used for years. Or how important it is your face mask is delivered on time so you can see a relative you've missed for months on end. But AI can give you more time to handle all of those things with tact to better support your customers.
AI can respond instantly to every request you get for opening hours or delivery times, so you don't have to spend any time repeating the same information over and over.
An AI assistant can auto-change a collection day or quickly show people which products match their preferences, so you can help other customers with more complex, sensitive or urgent problems.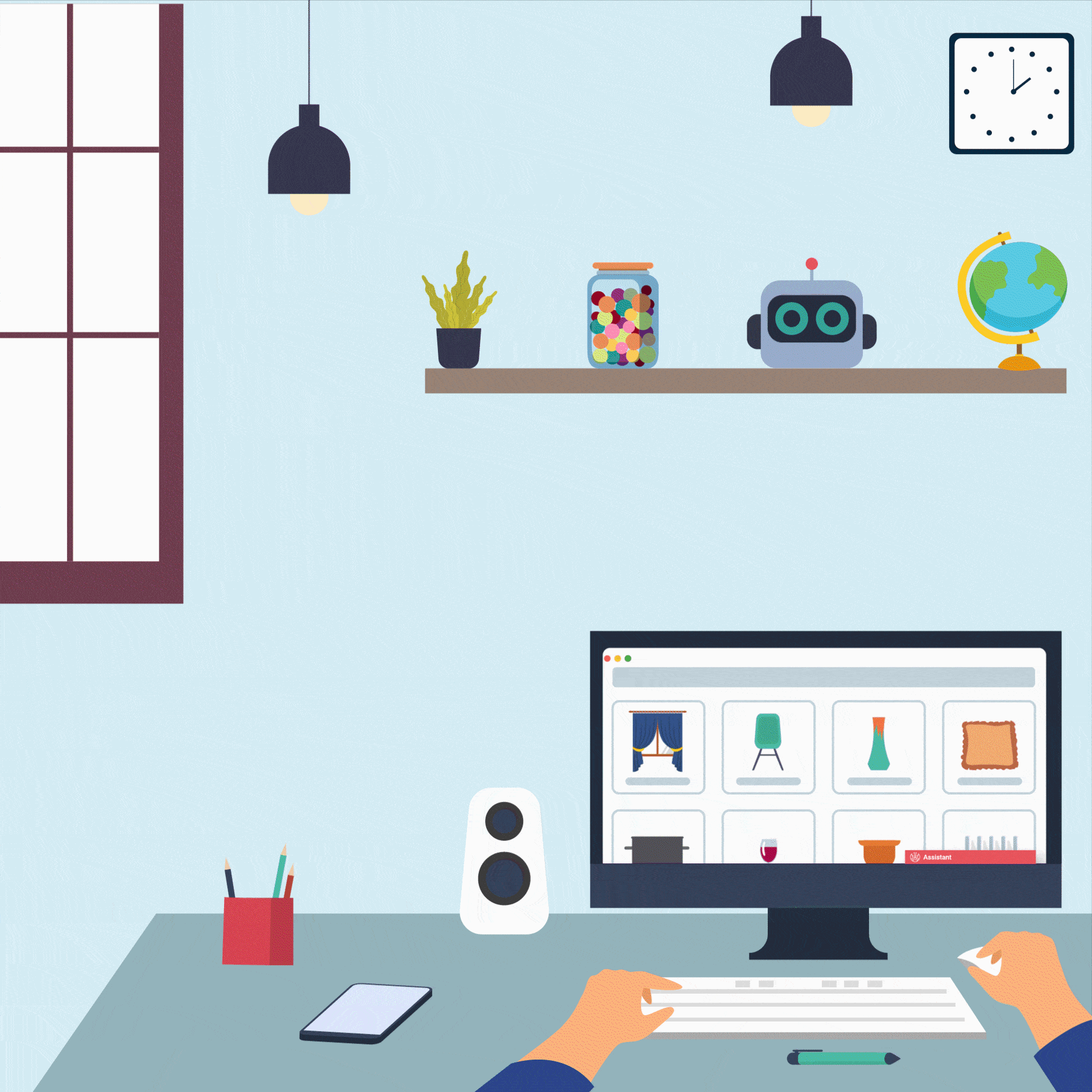 That's why Coop Sweden uses AI assistant Cooper to talk freely and easily with their customers, any time of the day or night, about anything they want to chat about. Constantly finding new ways to eliminate monotonous, straightforward tasks that don't need human empathy so that, at the same time, they can use Cooper to communicate more deeply with their customers, discovering what's important to them in their everyday life. Using the insight they gain from Cooper's conversations, Coop can bring their customers more of the products or services they find useful, convenient, enjoyable or informative ― and make the shopping experience fun.
Take a deep dive into the reef with us to look at EBI.AI
In 2018, consultants, PWC, found that consumers would pay "up to 16% more for better customer experience" and that was before the pandemic forced us all to think harder and deeper about what's important in life. It's clear nobody wants to spend their time sitting in a phone queue to sort out an account query or waste an hour looking for a product that's out of stock or that they can't work out is suitable or not suitable, especially if AI can take all of that pain away from people.
The same PWC report found that consumers thought companies had "lost the human touch" and yet, as ironic as it might sound, AI can make us more efficient humans. More engaging as a retailer and connected with your customers 24/7, one-on-one. Together, with EBI.AI, you can win the sale on any channel your customers choose.
If you're already using other technology systems, apps or emerging tech to overcome the retail crisis, don't worry. We've been working with software for 20 years ― linking all your best assets together is what we do! 👇
Book a demo
Want to see how our platform works? We'd love to show you!