JLL: Using AI to handle routine property maintenance
Things in the home break. Appliances stop working. It's how you manage the reality of that that counts, turning the mundane into something more memorable.
Global property developer, JLL, is using our conversational AI platform to make light work of managing maintenance calls in their UK build to rent apartments.
It starts with something small, like helping their residents arrange a quick fix for a broken boiler instantly online, but grows into something far bigger with communities of people experiencing a whole new way of living that's powered by AI.
Get your copy of the JLL Case Study
"Because the property AI assistant takes on more routine tasks like maintenance requests and contract information, it frees up our property managers to concentrate on the overall service and maintenance of the building, providing a better experience for tenants."
Sam Winnard
DIRECTOR OF BUILD TO RENT MANAGEMENT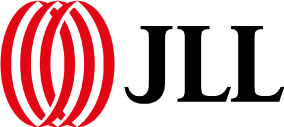 Book a demo
Want to see how our platform works? We'd love to show you!
"*" indicates required fields