The secret behind a successful AI assistant that nobody talks about
When your AI assistant first goes live on our platform, it can immediately take on 85% of your most essential everyday tasks. While you're busy fighting fires and overwhelmed with high call volumes and messages, that's a serious perk, but you might not know your AI assistant is capable of so much more. It's what you learn from reviewing the conversations it has with your customers that makes your AI assistant increasingly valuable over time.
Tap into advanced AI without doing a thing
Unless you review the conversations your AI assistant is having with your customers and learn from them, it will only ever answer the same questions over and over. That's why we include conversation review as part of our service. Helping you make sense of conversation data, so your AI assistant can take on more and more tasks, leaving you to focus on the things that help grow your business.
Your customers ask the AI assistant questions
.
Our team of experts review the conversations
.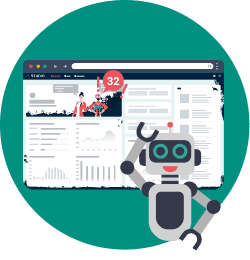 Patterns form on your dashboard
.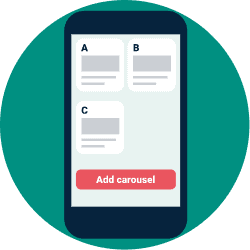 You know how to help more people instantly
.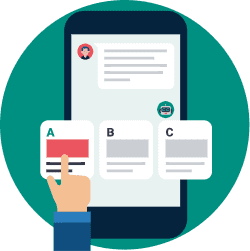 Quickly enhance your support to reduce queries
.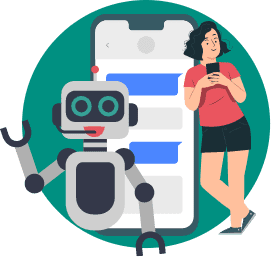 Uncover new ways to improve customer experience in future
.

Your customers tell you everything you need to know
Conversation review doesn't mean reading messages between your customers and your AI assistant; personal or sensitive information is automatically removed. Our expert team of conversation analysts, linguists and psychologists are looking at the patterns you find in conversation data. We'll consider things like:
Popular topics of conversation
How people word their questions
Changes to the usual pattern of behaviour
The overall flow of conversations
And more…
We then share this information with you on an easy-to-use dashboard, so you can make better decisions about the things that matter most to your customers. Use it to help people find answers fast, at the exact point they need them. All the tools you need to do this in the smartest way are available on our platform.
Where do I find you?
People can't find contact details on your website or struggle to find your address

How do I do it?
Information on your site isn't clear enough or instructions are missing
Can I speak to someone?
Information is of a sensitive nature or a customer is worried

When does my contract end?
Customer needs to give you certain information to help solve their problem

Why our customers value conversation review
"Without our AI assistant, Mia, call volumes would have continued at an exceptionally high level and we are confident the system has saved us the equivalent of two additional heads due to us being open seven days a week. Your conversation review service where we identify questions and answers and you train Mia to answer them has been exceptional. We would not have had time to train Mia, and certainly would not have had time to review and update her knowledge based on actual customer queries. Your way of working makes this easy and EBI.AI work as part of our team to deliver those updates."
John Branigan
DIRECTOR OF IT & TRANSFORMATION

Read the case study
Learn from what the data tells you
Use our advanced platform to reveal what your customers most want to talk to you about and uncover where they struggle with your products or services, so you can better their experience.
Quickly cut call volumes and message backlogs for your team and learn the rest as you go. It's free and easy to get started on our platform.