The life and times of AI assistant Stina is proof that AI isn't just a fad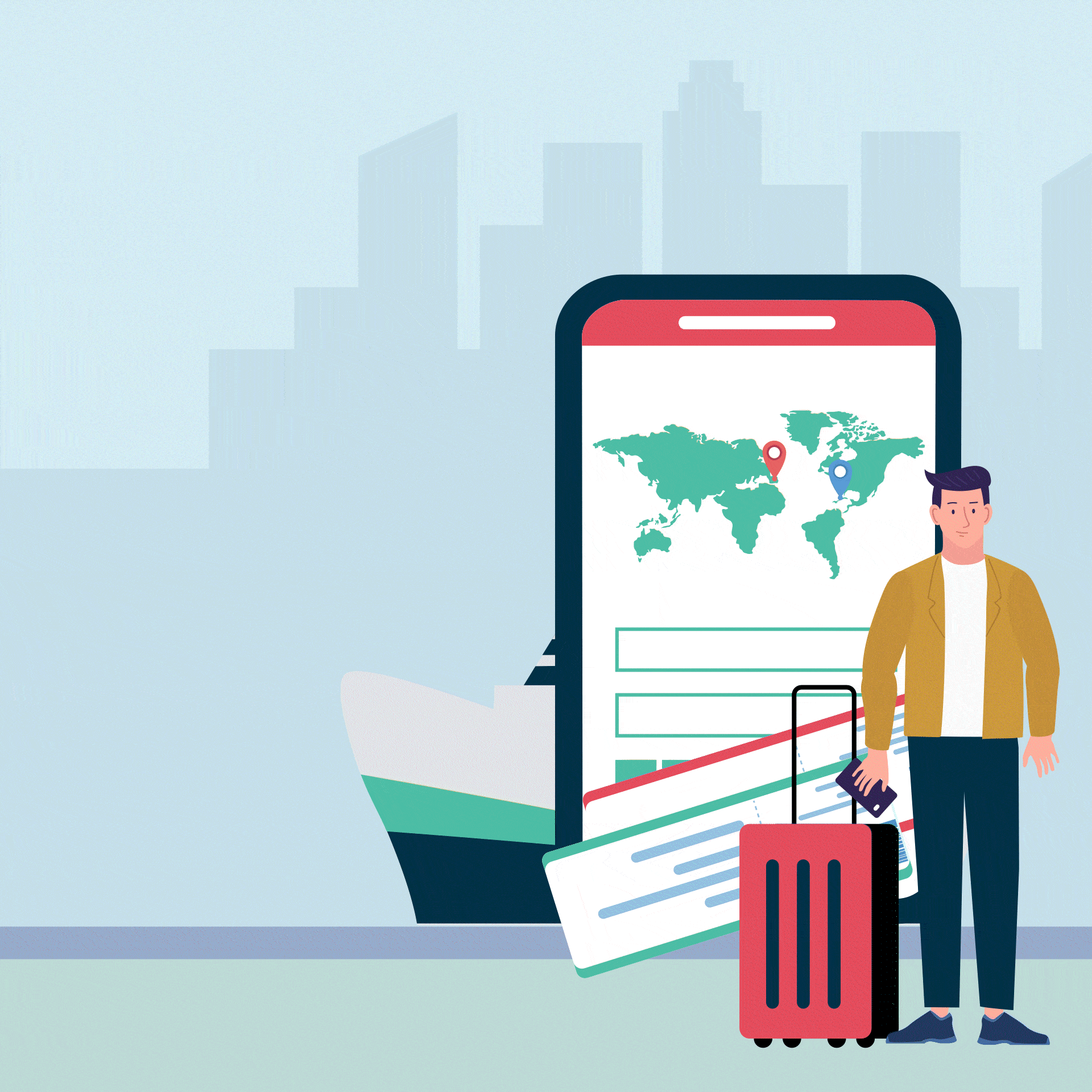 If your basic chatbot is a short ride on a gondola, serenading customers to help them fall in love with your business, EBI.AI is a cruise ship, fully equipped to take your business anywhere you want it to go. Because where many basic bots will often come and go; our AI assistants are designed to be in it for the long haul. Like Stina, the AI assistant we created for Stena Line ferries, flying the flag for artificial intelligence since 2015. And in the world of conversational AI, that's pretty much the beginning.
Today, Stina handles most of Stena Line's routine enquiries instantly, 24 hours a day whether their offices are open or closed, for millions of passengers across Europe.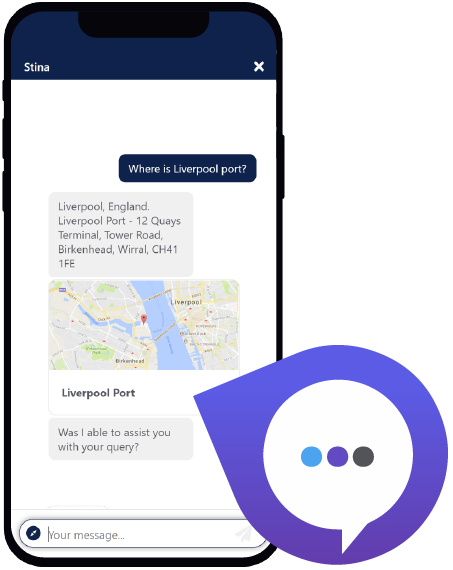 Here's a short trip back in time to show you how we did it.
Creating an AI assistant that stands the test of time
2015
Stina started off as a basic Facebook messenger chatbot. Companies were starting to see the benefits of using AI to automate their processes. Not only that, but to speak with their customers where they felt most happy talking. Logging into a social media platform you use every day that has all of your family and friends inside is a more comfortable place to chat than on a distant phone line in another city or even country. Stena Line has always been a visionary company, so in the days before chat widgets popped up on almost every website, they called on us to take live chat to the technology platforms that already existed. Stina started handling their FAQs from within.
2016
Stena Line were seeing great success with their mobile app, Travel Mate. It made sense for Stina to appear there too in the place that links Stena Line directly with their passengers. Not inside another company's app but their own. We connected the AI assistant to lots of other Stena Line projects. Where basic bots will ask a handful of questions to loosely interact with someone, Stina is linked up with multiple other systems that pull passenger and travel information into the conversation in real-time so that it's more like speaking with a ferry rep at the terminal than it is using a chatbot.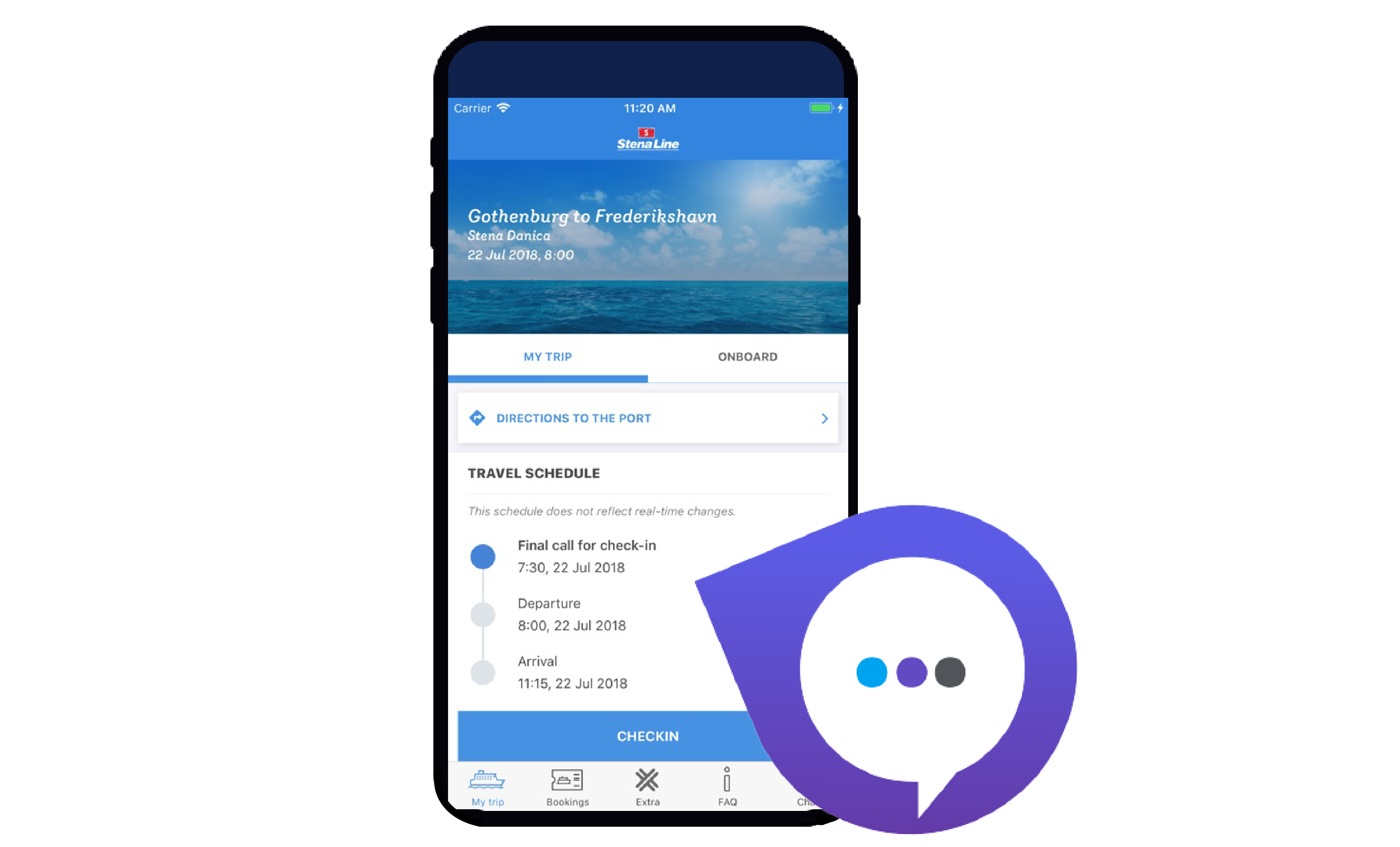 2017
Before we evolved into EBI.AI we had our own strong roots in other technology projects. We'd been joining different types of software together for more than twenty years. This isn't only useful for customer-facing AI like Stina, we were also able to help Stena Line with their internal organisation. As Stina took control of the most frequently asked questions from customers, we used our skills to produce a cost-analysis bot so they could better see where their internal resources were being spent. Filtered by things like fuel price, route, or vessel, our artificial intelligence helped Stena Line see where they could be more efficient.
2018
At this point, Stina had been going strong for a few years and AI was becoming less an emerging technology and more a vital resource for businesses everywhere. Analysts at research giant, Gartner, were starting to see a huge shift in the popularity of AI, already collecting data that would reveal its use in enterprise was about to triple. Equally curious to explore how far we could push AI, we turned Stina into a hologram, ready to assist passengers onboard Stena Line ferries.
Stina was launched on the Stena Line UK website around the same time we started work on our advanced conversational AI platform. We knew it would make it easier for forward-thinking clients like Stena Lina to steer their AI assistants in the direction they wanted to take them.
Learn more about our advanced AI platform here
2019
English-speaking customers were using Stina daily to find out about travel times and tickets, to amend their booking or find out information about their time onboard. But Stena Line ferries take 17 different routes through Northern Europe. It was important to make Stina accessible to all passengers equally, so we translated Stina's conversations into other languages including Swedish, Polish, Norwegian and Dutch. Stina was now helping more people from Ireland to Norway but while AI was bringing people together, Brexit was about to separate the UK from its EU neighbours. Our team prepared to give Stina new information for passengers to help them navigate these changes but had no idea there would be a bigger crisis to follow.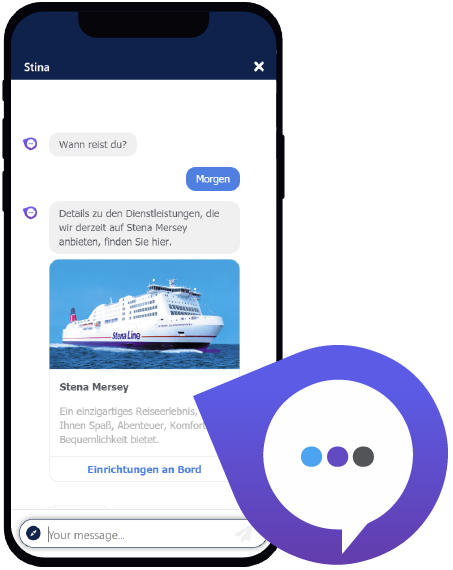 2020
At the beginning of 2020, we were happily working on plans to take Stina onboard Stena Line's 37 ferries. Like a personal assistant for every passenger, we were using AI to stay close at every stage of their journey, directing them to the places they wanted to go but also predicting the things that would make their journey more enjoyable. As it did for all the world, the pandemic put a stop to everything we were doing and all travel ground to a swift halt. By the end of March, Stina was having thousands of extra conversations a day with passengers and most of those questions were about Covid.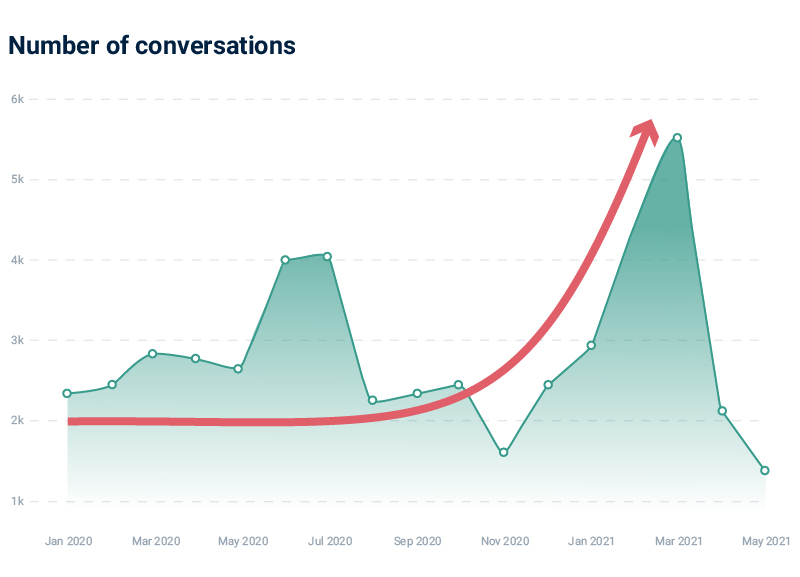 The good thing about AI is that you can update your AI assistant in a flash and from that point on, that new piece of information is pushed out to tens of thousands of customers all at once, instantly. And the good thing about EBI.AI is that we run our conversational platform on a simple points system. Stena Line always has points in the bank, what they choose to spend them on depends on what they need at the time. So when Covid-19 came along, our team was able to focus all their attention on instantly updating answers to questions and addressing new ones. Stina could then give passengers up-to-the-minute information about travel disruptions and Covid regulations.
2021
The AI assistant we've created for Stena Line has existed through the social messenger boom, the rise and fall of the mobile app, in six different languages on multiple websites, as a hologram, and as a vital source of information during a global pandemic. Stina is currently handling 99% of the most common questions passengers ask Stena Line every day about the 25,000 sailings they operate each year. Adaptable, reliable, and fast, it makes sense to pack AI into your business briefcase.
Where will your AI journey take you?
With EBI.AI, you can go live on day one with an AI assistant that already answers 85% of the most common questions you'll get from passengers about their journey. All the time you make back from clearing that volume of work can then be spent on exploring ways you can use AI to discover new territories that saves you time and delights your customers.
Let us show you how it works!
Book a demo
Want to see how our platform works? We'd love to show you!